Viewing Room
Click ENTER EXHIBITION to view 3D show. For a better experience, choose Full Screen and start Guided Tour.
LIVING: A Pandemic Painting Series by Sergio Gomez
August 26 to November 30, 2020
The exhibition LIVING by Chicago-based artist Sergio Gomez features a collection of 16 paintings created between the months of April and August of 2020. This year will be remembered as the year the world stood still as we collectively experienced first hand a global pandemic and long weeks of continuous distancing and isolation.
It was during the first five months of this season of uncertainty that this body of work was born. Each painting tries to make sense of a certain aspect of life from loss as expressed in the work "Luminance" to the ideals of renewal, and transformation symbolically seen in the work "Living Series: Hope"
Using the figure as a metaphor for the collective experiences of our humanity, Sergio delves into his deepest emotions to bring about a sense of beauty, transformation and enlightenment. From dark to light and from death to life, this body of work, embodies our endless resilience to keep on living despite the hardest of situations.
"LIVING celebrates life in the now and in the most vulnerable of circumstances. LIVING is about you. It's about me, It's about the loss of life and the renewal of life. When words are not enough to express our collective experience, images evolve in the darkest of nights to shine in the brightest of days." Sergio Gomez
LIVING was curated by 33 Contemporary Gallery and presented as a 3D virtual exhibition experience. A catalog of the exhibition is available upon request.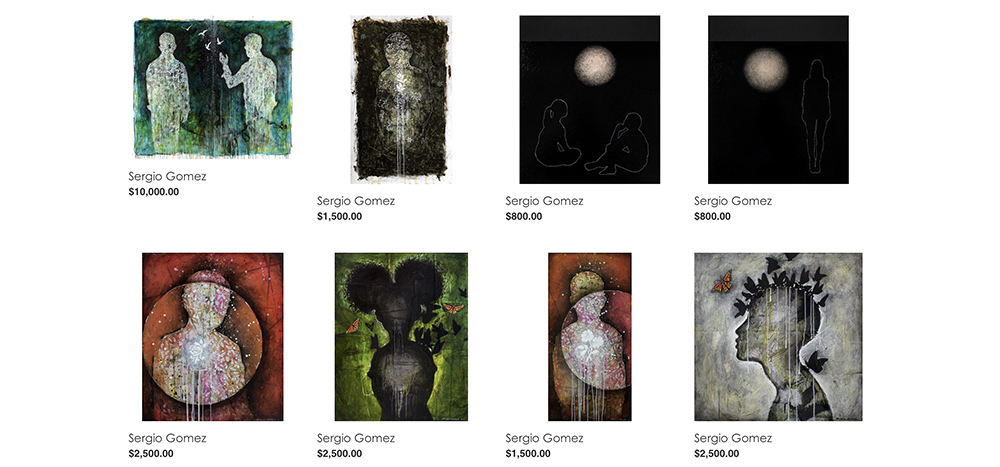 Catalog Available